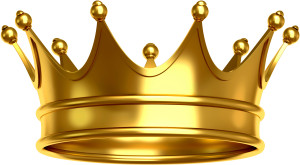 I was coming down a mountain last year during hunting season and was starting to get a little concerned.  I was alone and in an area I had never hunted before.  I was waiting for the timber to open up so I could see exactly where I was, but it just didn't seem to be happening!  In my mind, I began to second guess myself.  "Maybe I had gotten myself turned around?", I questioned.  Yet, I was pretty sure I was going the right direction.  I was reminded of my handy new app on my phone that had a forest service map on it.  The app told me exactly where I was on the map.  I pulled it out, found my exact location, and realized I was indeed going the right direction.  I just hadn't gotten as far as I assumed I had.
So often we need a quick reminder of what we already know.  Sometimes we need a perspective check.  We need to be reminded of the truth that guides us.  Psalm 29:10-11 is a great reminder of truth we already know.  It is a great perspective check.  It states:  "The Lord sat enthroned at the Flood, and the Lord sits as King forever.  The Lord will give strength to His people; The Lord will bless His people with peace."
What a great reminder!  Sometimes life can feel like such a roller coaster ride and leave us feeling tossed to and fro.  We need to be reminded:  "Oh yeah!  God sat enthroned at the Flood"  Even when the world was at the height of chaos and destruction, God sat enthroned.  He sat as the King then and He sits as the King now.
So, be reminded this day.  God sat as King before, He sits as King now, and He will sit as King forever.  What does this mean?  Look at verse 11.  He will give you strength.  He will give you peace.  He can do give you these things regardless of what is going on in your life because He is the eternal King who forever will reign!